By M Ghazali Khan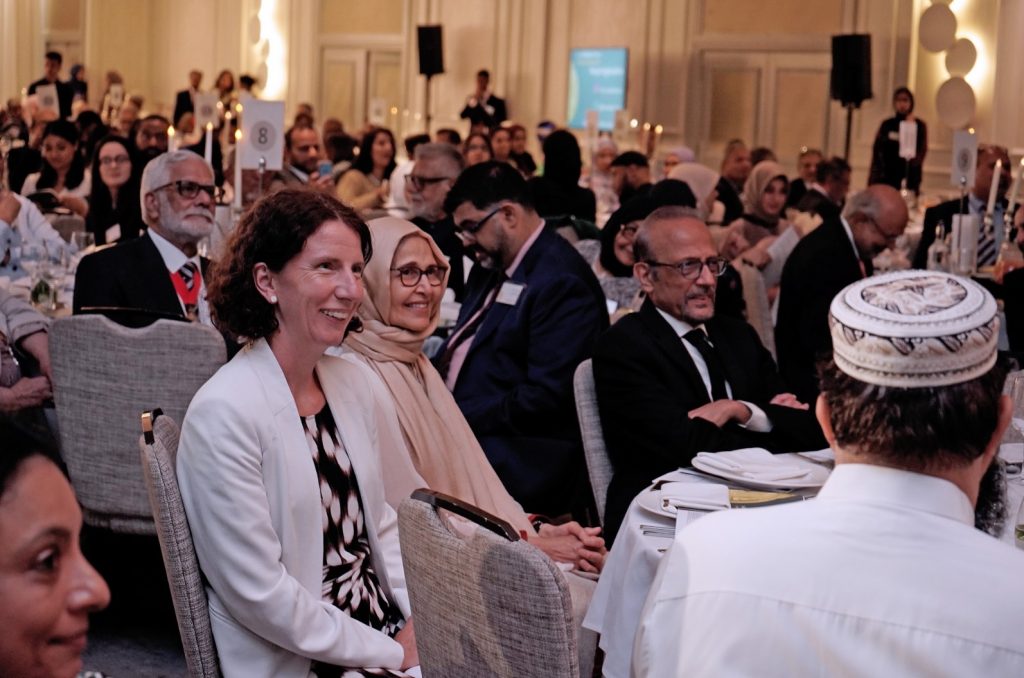 LONDON: The founder and Chairman of Al-Khair Foundation, Imam Qasim Rashid Ahmed, has said, despite the Islamophobia and discrimination faced by British Muslims, their priority should be the timely and proper use of opportunities provided here.
Imam Qasim gave this advice at The Muslim News' 19th Awards For Excellence 2023 ceremony at Marriott Hotel in London. Giving his own example, Imam Qasim said that he came to Britain as a 15 years old boy and had never been to a school or college yet succeeded in establishing a primary school, followed by the establishment of two secondary schools, three TV channels [ Iqra TV Urd, Iqra TV Bangla and Islam TV] and an international charity that has delivered a quarter of billion pounds in disaster-stricken countries around the world. 'Even today, I can not do that in Middle Eastern or Islamic countries. The state and the system there wouldn't allow me to establish an Islamic television channel. But in Britain, not only the first but second and a third TV channels have been established by myself and my team are successfully running them. This is the opportunity Britain gave us." Imam Qasim said. He also said that he has been trying to establish an office of the Alkhair Foundation in UAE for the last few years but has not succeeded. Imam Qasim emphasized that Muslims should thank the Almighty for these facilities and avail of them.
Imam Qasim migrated to Britain from Kenya in 1983 with his father late, Maulana Izhar Qasmi— originally from Deoband — the founder of Croydon Mosque and other institutions.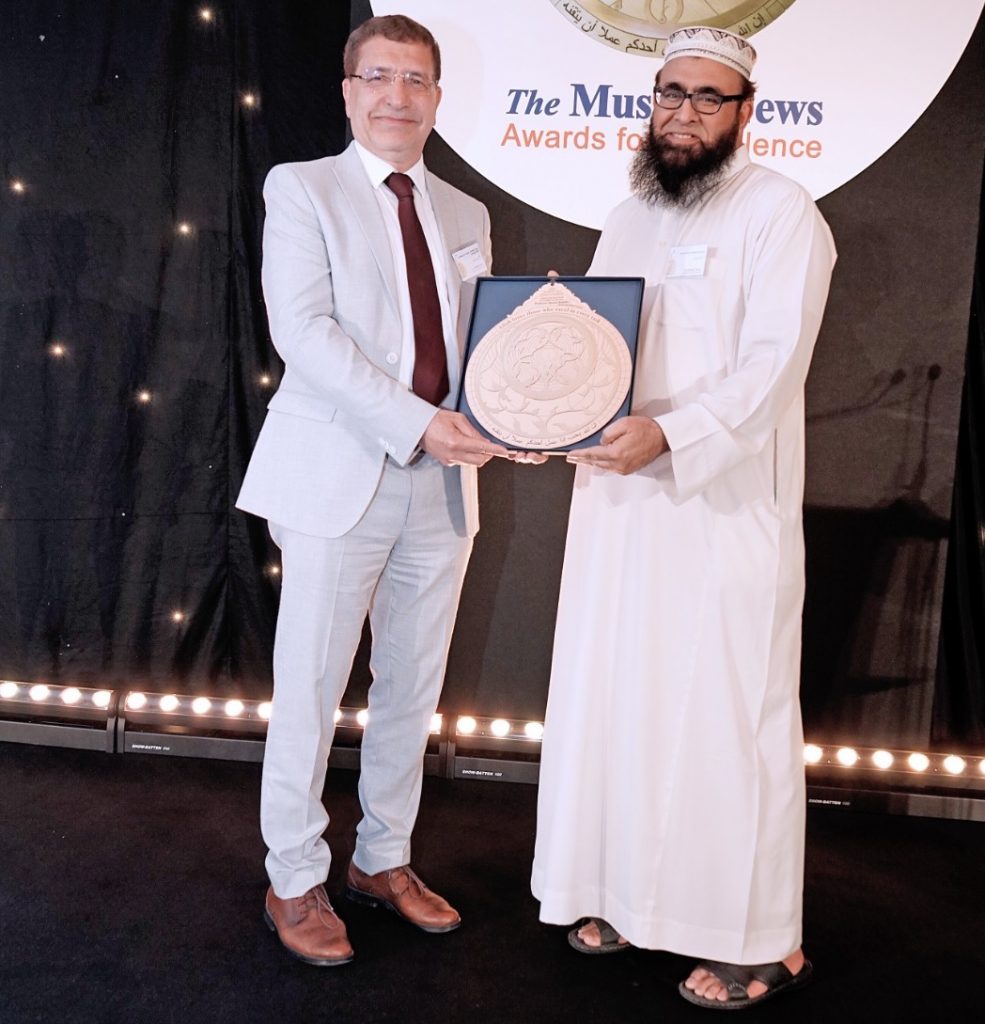 Other speakers, who paid tribute to Muslims for their outstanding contributions and acknowledged the existence of Islamophobia in Britain, included London Mayor Sadiq Khan; Gareth Thomas MP, Shadow Minister for International Trade; Kevin Hollinrake MP, Minister for Enterprise, Markets & Small Business; Shadow Minister for Crime Prevention and outspoken Muslim MP Naz Shah.
The editor of The Muslim News, Ahmed Versi, said Home Secretary's remarks about Muslims in April last year were proof of Islamophobia in Britain. 'Unfortunately, despite these remarkably positive stories, Muslims continue to suffer from Islamophobia, as frustratingly illustrated by the Home Secretary's scathing slander of Albanian immigrants last year and British Pakistanis in April.' He said.
Taking a dig at Conservative Government for refusing to accept the definition of Islamophobia given by an All-Party Parliamentary Group (APPG), he said: 'All political parties in the UK, including Labour, the Liberal Democrats, the SNP, and even the Scottish Conservative Party, have accepted the APPG British Muslims' definition of Islamophobia. However, the Conservative government has refused to adopt the urgently needed working definition.'
The Muslim News has been holding the Awards for Excellence function since 2000. Fifteen awards are given to Muslims for their outstanding performance in different walks of life, including business, education, health, arts and sports, while a special prize is awarded to a non-Muslim for championing a Muslim cause. Anyone can nominate the candidates. However, winning candidates are selected by a panel of independent judges.
The prizes are named after historical figures whose significance and importance are published in a beautiful brochure distributed to the guests. For example, Ummul Mu'minin Khadijah Award for Excellence in Enterprise, Ibn Sina Award for Excellence in Health; Ibn Battuta Award for Excellence in the Media; Imams Hasan and Husayn Children's Award for Excellence; Al-Biruni Award for Excellence in Community Relations and Alhambra Award for Excellence in the Arts etc.