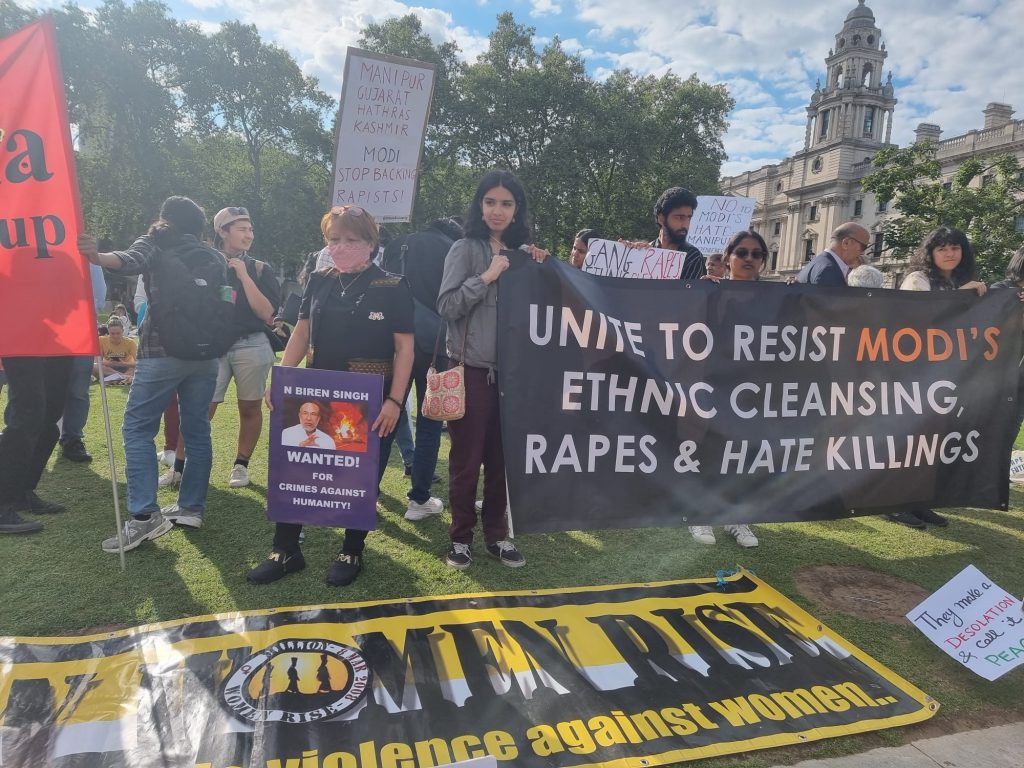 By M Ghazali Khan
LONDON: Indian diaspora marked India's Independence Day by protesting against Hindutva aggression against minorities and weaker sections in India and Hindutva government's inaction against them.
Protesters representing different communities gathered Wednesday evening at Parliament Square with banners and placards with a variety of messages on them and chanted slogans, 'Modi Modi you can't hide you committed genocide'; 'Who are the rapists? BJP & RSS'; 'Who are the fascists? BJP and RSS.'
A number of activists and politicians, including Labour MP from Leicester East Ms Claudia Webbe addressed protesters. In a highly emotive and powerful speech, the MP, known for her outspokenness and support for human rights, attacked the Hindutva government and its fascist ideology. She said women from minority communities and weaker sections were the particular targets of fascists, and the government's complicity with them, in not taking action against them was emboldening the perpetrators.
In a message, Labour Member of Parliament for Poplar and Limehouse, Apsana Begum, said: 'Meitei groups in Manipur have been emboldened to carry out this extrajudicial punishment… And Human Rights Watch have rightly described the punishment of minorities in India, whether Muslim, Dalit, or Kuki as "summary and abusive".'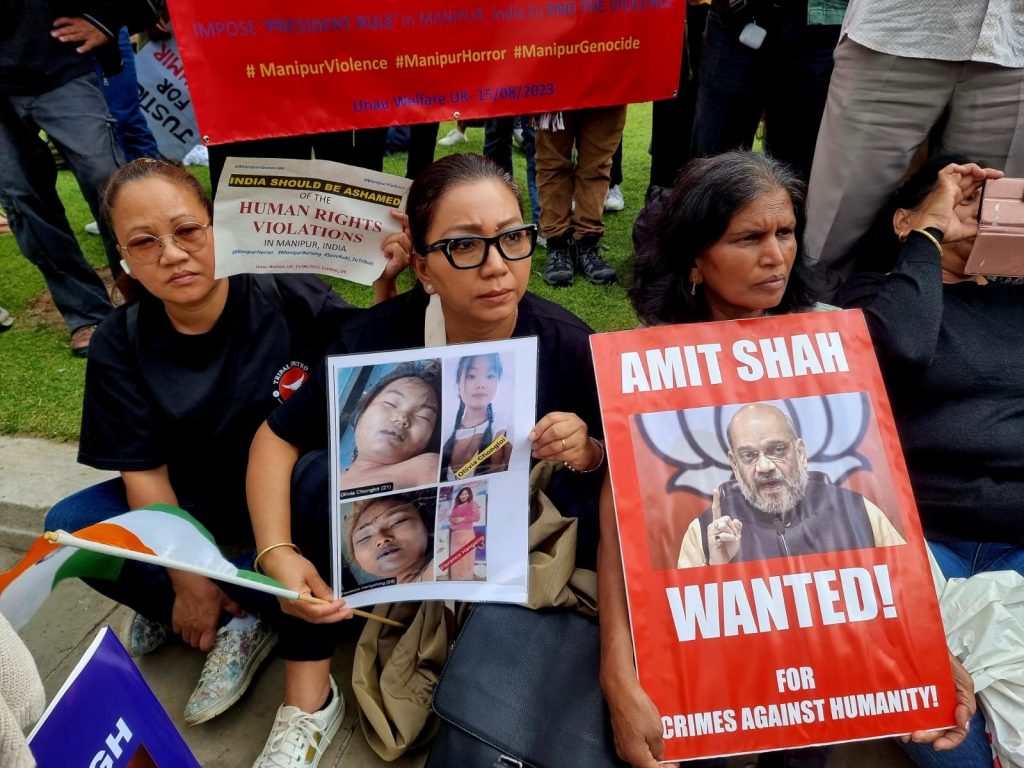 She added: 'I previously tabled Early Day Motion 1278 expressing alarm at the growing number of arrests of people critical of Narendra Modi's regime and calling on the UN, its member states and international governments to hold the Indian Government to account and to subject its violations of basic democratic principles to international scrutiny.'
She promised to: 'continue to do everything I can, in the UK Parliament and beyond, to raise my concerns about the worsening situation for Kuki women in Manipur, as well as wider attacks on minorities in India.'
In his message of solidarity, another Labour MP and former Shadow Chancellor John McDonnell said: 'I am appalled at the persecution of the mainly Christian, Kuki-Zo people including the burning of villages and the horrific sexual violence against women… I am [also] aware that in Northern India, violence against Muslims has risen to unprecedented levels with reports of lynchings, the demolition o homes and the burning of mosques.'
Supporting and sympathising with the victims, Mr McDonnell said: 'I support the calls for justice for survivors and victims of these human rights abuses and offer my solidarity to all those resisting these assaults on civil liberties and democratic rights.'
Spokespersons participating in the protest—South Asia Solidarity Group (SASG), Unau Welfare UK, Million Women Rise, UK Indian Muslim Council and CasteWatch UK— have issued statements deploring Hindutva fascism and expressing solidarity with their victims.