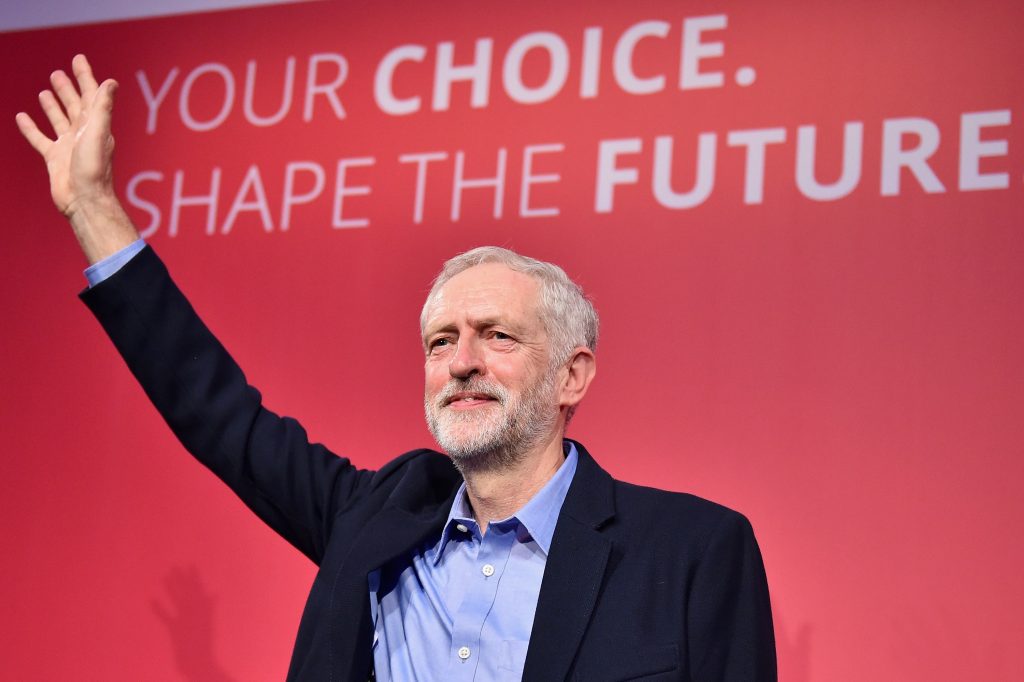 By M Ghazali Khan
Thanks to a powerful and well organised propaganda, British public is witnessing one of the most cruel ironies in country's history: Labour party leader Jeremy Corbyn, who has a track record of fighting and campaigning against fascism, racism, sexism, imperialism and human rights violation, not only in UK but anywhere in the world, is having to defend himself against ridiculously baseless allegations of being anti-Semitic and anti-Hindu, while one of the most uncouth, brazenly Islamophobic and racist politicians, the Conservative Party leader Boris Johnson, is being allowed to get away with his disgustingly racist and Islamophobic remarks that he feels no compunction in owning and defending.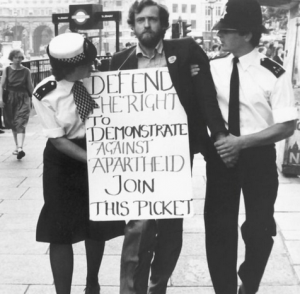 Be it apartheid in South Africa or violation of human rights anywhere in the world Jeremy Corbyn has a track record of taking a strong stand against it. In the 80s when Mrs Thatcher regarded Nelson Mandela a 'terrorist', Jeremy Corbyn was arrested protesting outside South African Embassy in London. According to one of Nelson Mandela's grandsons, 'This freedom we have today we owe to the likes of Jeremy Corbyn.'
To make hyperbolic claims before you take charge and sit in the driving seat is one thing but to remain firm on your principles in every situation is another. The first thing Corbyn did in September 2015 after being elected as Labour Party leader was to head to and address a rally outside the British Parliament demanding that refugees from war torn countries be given the right to asylum in the UK and work here. He urged the British government and British public to, 'open your hearts and open your minds and open your attitude towards supporting people who are desperate, who need somewhere safe to live, want to contribute to our society, and are human beings just like all of us. Together in peace, together in justice, together in humanity, that surely must be our way forward.'
So strong are his principles and his belief in equality that the decision by his second wife some 20 years ago to send their son to a grammar school led to their split.
He has been constantly speaking against Israeli atrocities against Palestinians and taking part in pro-Palestine rallies. Under his leadership, Labour party has come out with the most radical manifesto ever adopted by any party in Britain: It announced that after coming to power it will immediately recognise a Palestinian state and impose an arms ban on Saudi Arabia and Israel over human rights abuses in Yemen and occupied territories.
Although Zionists have been campaigning against Jeremy Corbyn ever since he took over as Labour leader, it was especially Labour's manifesto that has intensified their anti-Corbyn viciousness. While there are many Jews who reject this notion and courageously deplore Israeli atrocities against Palestinians, Zionists see any criticism on Israel as an attack on the Jews.
Through British Zionists, Israel has been directly interfering in British politics and British election. From using emotional blackmailing to gain public sympathies to threats of halting cooperation in the field of intelligence etc, Israel has been using all the techniques to influence British election. In an undercover sting operation on Israeli embassy's interference in British politics, Al-Jazeera recorded on camera an Israeli diplomat gleefully boasting how the embassy influences British politics and how the MPs and politicians considered as 'hostile' are removed.
Aljazeera's revelations led Jeremey Corbyn commit yet another unforgivable sin: he wrote a letter to the then Prime Minister Theresa May and demanded an inquiry into the scandal.
In an unprecedented move, Chief Rabbi Ephraim Mirvis has condemned Jeremy Corbyn as 'unfit' for the 'high office' of the Prime Minister and appealed members of the Jewish community, 'When December 12th arrives, I ask every person to vote with their conscience.'
However, there are Jews who are supporting Labour notwithstanding because, as Sage Brice, a Doctoral researcher at the University of Bristol, says, '…I have no choice, because although antisemitism is a growing problem, it is being weaponised by some for political purposes. And these people are doing so in my name'.
He adds, 'As a British Jew, I'm genuinely scared by the rising tide of antisemitism across Europe and the English-speaking world. But I know that antisemitism and other forms of racism go together. There is no safety or dignity for Jews without safety and dignity for everyone.'
But it's not only Israel trying to influence British election through British Jews. The supporters of Narendra Modi's new India in the UK are equally active in an anti-Labour campaign and polarising Hindus.
In India, through WhatsApp groups, Hindutva hate mongers are informing fellow Hindus that once the controversial Citizen Amendment Bill is passed and Indian Muslims become stateless, they will be entitled to occupy Muslims' properties. As these lines are being written, the notoriously anti-Muslim Bill has been passed,
Targeting 48 marginal seats, Overseas Friends of BJP (OFBJP) UK is urging to Hindus to vote against Labour. 'We are doing this for three reasons. Firstly, some Labour MPs joined the violent protests outside India House on August 15 and September 3. Secondly, no Labour MPs spoke in favour of India in the house of Commons on Kashmir, and thirdly because of the Labour motion on Kashmir passed at their party conference. Kashmir is an internal matter of India. Why is the Labour party discussing the Indian state? We will only support MPs who support us.' OFBJP President Kuldeep Singh Shekhawat said.
The opportunist and Islamophobe leader of Conservative Party—who chooses to take pride in his Muslim ancestry when it suits him and attacks Islam and Muslims when he finds it more useful— Boris Johnson, is taking full advantage of the situation. He heaped praises on Narendra Modi during his recent visit to Swaminarayan Mandir in Neasden, north-west London, along with his girlfriend. 'I know Prime Minister Modi is building a new India. And, we in the UK government will support him fully in his endeavour…'
Known for his racist and sexist remarks and unsavoury behaviour Johnson feels no embarrassment over his irresponsible behaviour. He shamelessly defends his foul mouthing by asking questioners to find a context in his nonsense. And he is taking full advantage of short-sighted Asians and Jews and is sincere to none of them.
Interestingly, while Labour party is being accused and its leader being maligned for the crimes he did not commit, no one is talking about the Islamophobia within the Conservative party. Fifteen Conservative councillors who had been suspended from the party for posting Islamophobic content online have been reinstated. Saeeda Warsi, who had worked against Islamophobia in her party is expresses her disappointment with this situation in her party that she described her relations with the Conservative Party as , '…a really painful divorce. It does feel like I'm in an abusive relationship at the moment, where I'm with somebody that I really shouldn't be with. It's not healthy for me to be there any more with the Conservative party.'
As for Hindutva activism, writer and activist Amrit Wilson notes, 'None of this, however, is spontaneous. The ground was fertile, because over decades the Hindu Far-Right in this country had systematically spread the Islamophobic, upper caste, misogynistic and militaristic political ideology known as Hindutva.
'These organisations include the Hindu Swayamsevak Sangh ( HSS), the overseas wing of the Rashtriya Swayamsevak Sangh (RSS), an organisation modelled on Mussolini's Blackshirts (which in India is the driving force behind the lynchings and rapes of Muslims, Christians and Dalits); charities like Sewa International, which together with the HSS was found to have channelled millions of pounds raised from the British public to RSS front organisations in India; the Hindu Forum of Britain; the National Council for Hindu Temples (NCHT), and linked to these organisations, a large number of cultural groups from Hindu faith schools to meditation centres to Yoga clubs.'
In 2016 Charity Commission issued a warning to HSS instructing, 'to take proactive steps to ensure that RSS has no control or influence over the charity and its affairs…'
Will Hindutva's anti-Corbyn propaganda succeed in influencing Hindu voters? Satpal Munan of CatchWatch UK, the biggest Dalit organisation says, 'We know how the Hindutva groups have campaigned over caste to shore up the power of the so-called upper-castes, now Kashmir is the latest drum they want to beat because Labour has stood up to them! But it is not really going to make much difference, the well-off upper caste Hindu businessmen always voted Conservative anyway. One in four Hindus are Dalits and the vast majority of them are likely to vote Labour.'