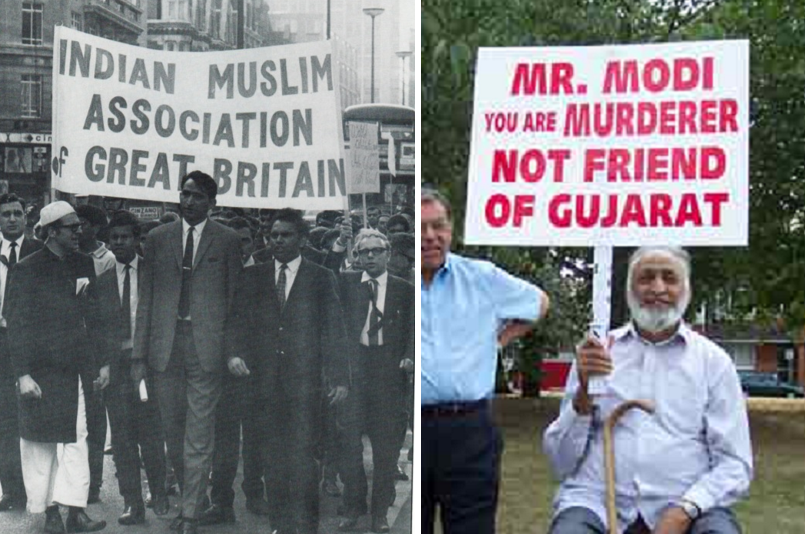 By M Ghazali Khan
LONDON: Yakub Patel, a senior activist and one of the founders of Indian Muslim Federation (UK) passed away in London, 3rd April 2020.
Mr Patel, was born on 1 Dec 1932 in Sarod village, District Bharuch, Gujarat. With an LL.B. degree from the University of Bombay, he briefly practiced law in Bombay, migrated to the UK in the 60s and established an import and export business.
It was at the residence of Mr Patel in London that the first ever meeting of Indian Muslims in UK was held in the wake of 1969 anti-Muslim riots in Ahmadabad and an ad hok organisation, Indian Muslim Association (IMA), was formed under whose banner a demonstration was organised. The IMA was later formally renamed and registered as Indian Muslim Federation—UK (IMF).
A tall man of six foot plus height, Mr Patel had a very strong sense of self-respect. He was selfless, sensitive and a conscientious person always eager to help anyone he knew was in difficulty and often went out of his way in doing so.
Suffering from respiratory and urinary problems, Mr Patel had been housebound for the last few years.
He was a trustee of East London Mosque and the Indigent Moslems Burial Fund, a charitable organisation that helps with expenses in the burial of Muslims with no means or survivors to arrange their last journey. Mr Patel was involved in various educational projects and was a member of Amnesty International.
Although very disillusioned and disenchanted with the IMF, its inaction with regard to the situation in India and, as he saw it, its deviation from the real objectives the organisation had been formed for, Mr Patel remained a member of its executive committee until his last breath. He would often phone me hoping that I would update him and give him some good news about Indian Muslims. In my futile effort not to make him depressed, I tried to divert his attention from the agonising scene back home, often telling him half-truth, but Mr Patel knew I was not being truthful.
Very bold and fearless, Mr Patel was a man of principles so much so that disgusted by some members of his community who had bought a piece of land in London for the burial of Patels exclusively, he legally changed his surname to Sarodi and always wrote and introduced himself as Yakub Sarodi.
Mr Patel had no children and is survived by his second wife. His first wife, Mahrunnisa, died a few years ago of cancer after which he remarried his second wife Zareena. Sadly because of the lockdown and restrictions imposed by cemetery staff, his janazah could not be attended by more than five people. May Allah SWT grant Mr Patel Maghfirah and bless his close ones with the courage to bear this loss.