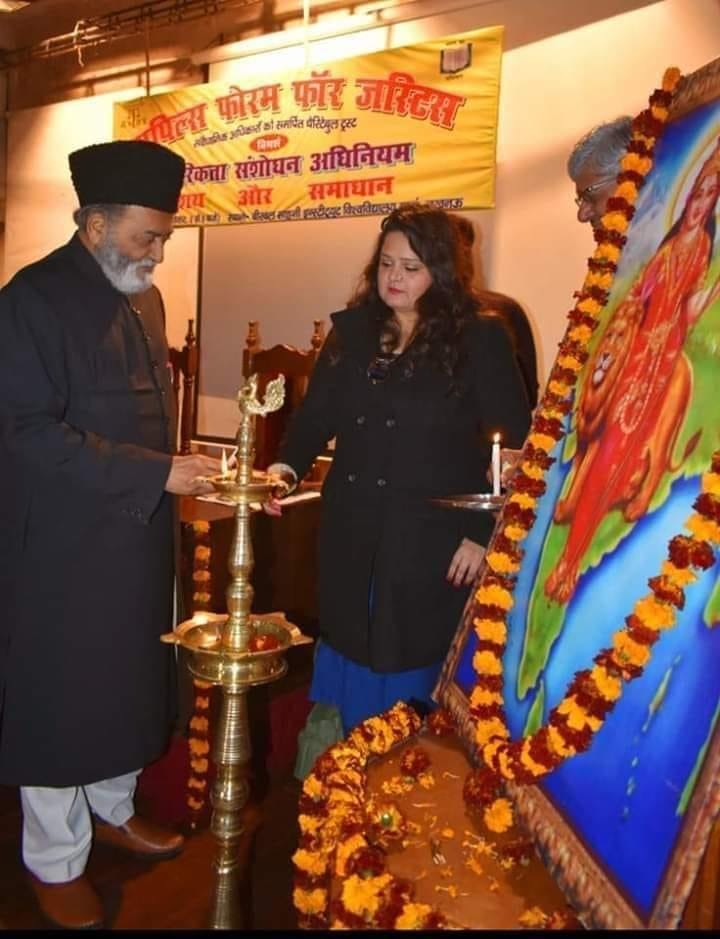 M Ghazali Khan
Whenever I see a news item about Zafaryab Jilani, I am reminded of my student days in AMU. In those days whenever there was a turmoil on the campus, a team of community leaders, consisting of members of AMU Action Committee and AMU Old Boys Association, was present in the university and Zafaryab Jilani used to be one them. Like the majority of students I had great respect for him.
In 1999, I was working with Impact International, the oldest and most respectable English language fortnightly Muslim news magazine in those days. At Impact's office we used to receive a large number of Urdu publications from India and Pakistan on exchange basis, including Urdu weekly Akhbar-e-Nao.
One week when Akhbar-e-Nao arrived, it had a news item about its editor Meem Afzal having been elected by V.P. Singh's Janata Dal as an MP in Rajya Sabha. It also said that when Meem Afzal was approached with this offer, he suggested that instead of him the privilege should be offered to Zafaryab Jilani. But when Zafaryab Jilani was informed about it, he strongly rejected the proposal and even warned Meem Afzal that if he persisted with his proposal, it would impact their friendly relations.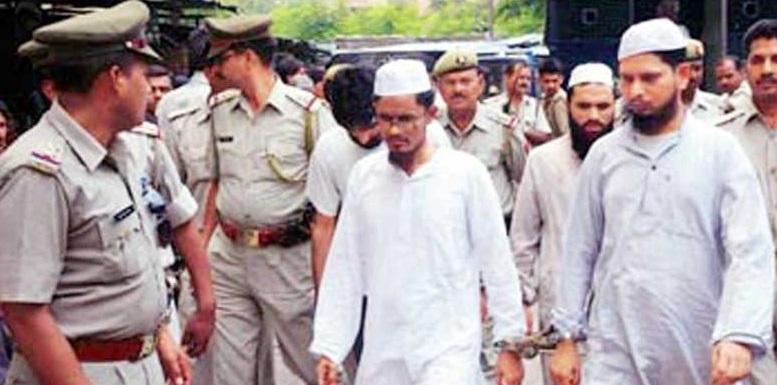 However, according to Farhat Ahsas, this offer was first made to Javed Habib. But, says Farhat Ahsas, 'In order to maintain his independence, he [Javed Habib] declined to accept many high posts. Prime Minister V.P. Singh tried to give him a designation in Minority Commission but he did not look at it as befitting for him. I am an eyewitness to this fact that one night V.P. Singh, in his capacity as the Prime Minister, phoned Javed Habib at least two-three times asking him to file papers for membership of Rajya Sabha. But Javed Habib insisted that he could go to Rajya Sabha only as an independent candidate and not as someone's representative. By this he meant that he was not willing to represent like the Imam of Jama Masjid. V.P. Singh wanted to please both in one go. Result: next day M Afzal filed the papers and became an MP. He [Javed Habib] had direct contacts with four Prime Ministers who he could phone direct at any time.' (Javed Habib: Hujoom se Tanhai Tak, edited and compiled by Masoom Moradabai)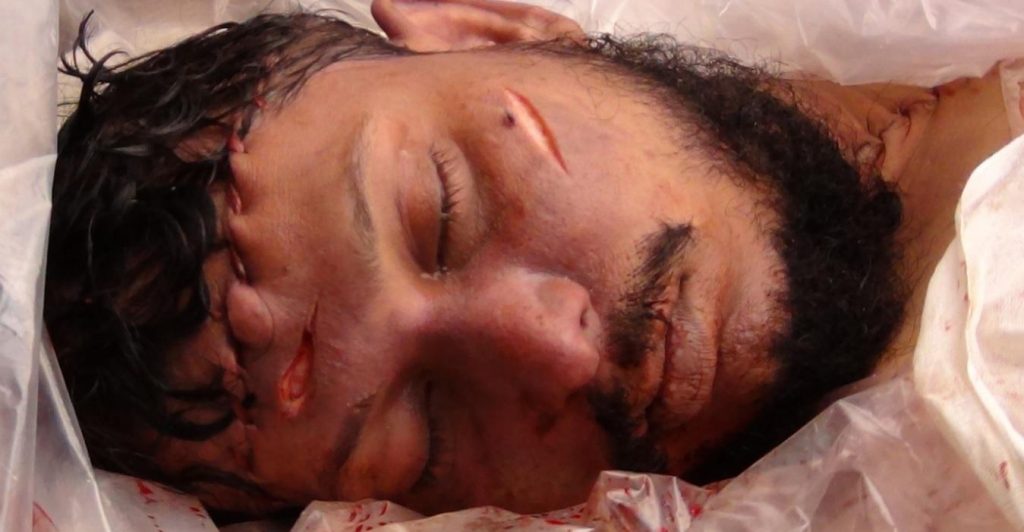 I have great admiration for sincere people who serve the community selflessly and Zafaryab Jilani was one of those about whom I had the impression that they served the community with a spirit of abnegation. Whatever the truth in the above described accounts—and all of them may be true— the fact is that initial reluctance of Meem Afzal to accept the offer and Zafaryab Jilani's strong rejection of it increased in my heart the respect I had for both of them even more. To add to it, a few months later I came across a profile of Zafaryab Jilani in the Arab News in which he was introduced as someone with a belief in simple living and high thinking and who, the newspaper claimed, commuted from Lucknow to Ayodhya and Faizabad on his motorcycle to appear for or assist in the Babri Mosque case.
As time progressed, news of several Muslim leaders encashing and misusing their positions as 'Muslim leaders' started to spread. I did not feel like believing those rumours about Zafaryab Jilani. But then came the news that 'Mulla' Mulayam Singh had done a great favour to the Muslims of UP by appointing Mr Jilani as additional advocate general. After this to reject the rumours that had been circulating was hard to do. And then a time came when Mr Jilani became a loyal servant of his masters.
Two students of Darul Uloom Deoband, Tariq Qasmi and Khalid Mujahid had been falsely accused and arrested for their alleged involvement in serial bomb blasts on 22 December 2007 in Barabanki and Faizabad district courts. One of them, Khalid Mujahid, was even martyred in police custody.
In 2007 Mayawati was the Chief Minister of UP. In those days Muslims had not become as weightless and as politically irrelevant as they are today. They worked hard, along with civil rights activists and organisations, to put pressure on Mayawati to order judicial inquiry into the blasts and the implication of Muslim youths in these crimes. As a result, on 14 March 2008 Mayawati ordered a commission to be headed by retired Justice R.D. Nimesh.
After five and half months, the commission submitted its report on 31 August 2012 but by then Samajwadi Party had come to power with Akhilesh Yadav as the Chief Minister.
The report questioned police tactics and projected Tariq Qasmi and Khalid Mujahid Qasmi as innocent. As has happened to all previous commission's reports in the past, the 'secular, pro-Muslim and enlightened young Chief Minister' did not want to go against the set traditions and did his best to hide the report. But what was the role of 'Qaid-e-Millat' Janab Zafaryab Jilani Saheb? He did not bother to read the report and even tried to convince former MP Mohammad Adeeb Saheb not to make a noise about it because, 'the report favours the police and holds Tariq Qasmi and Mujahid Qasmi as guilty.'
Tariq Qasmi and Mohammad Akhtar were awarded life imprisonment. Well, does one need any proof of how Indian courts are being influenced by the anti-Muslim hysteria created by Islamophobes?
Our irony is that until recently the community was lamenting the role of late Maulana Asad Madani and after him at the ultra-patriotism of his son Mehmood Madani who could not remain silent on a protest from outside India against the atrocities injustices towards Indian Muslims. They were desperate to receive praises and certificates from the government certifying their patriotism and did not spare a moment to condemn anyone, including OIC, who expressed concern at the plight of Indian Muslims. But now there seems to be a competition and Mr Jilani wants to outdo the late and alive Madanis. He thinks whatever is done to Muslims in India this is India's internal affair. (Sic)
But then, what can you expect of someone who cannot even differentiate between an act of shirk and the concept of tauheed.
Anyway this is a sad commentary on the affairs of Muslims of India. In Mr Zafaryab Jilani's story, there is a lesson for everyone who is already in the field or is thinking to volunteer to serve the community. Once you make a small compromise for selfish reasons, this may lead you to the extreme of greediness, meanness and sordidness. May Allah SWT protect all of us from the whispering of our evil self.